100% Online
Master of Health Administration & Certificate
Experience a top-tier education in a flexible online format.
Request More Information
Complete this form and we'll get in touch with information about coursework, admissions, tuition, and more.
Part-Time or Full-Time Study Options
Manage a Successful Rise to Health Care Leadership
With Methodist University's graduate programs in health care administration, you'll take classes 100% online to develop expertise for higher-level administrator roles. Benefit from our forward-thinking approach to health care administration as you learn from professionals with extensive experience in the field. You can seek your master's degree to gain leadership skills for managing medical professionals across health care settings. Or build foundational health care administration expertise in less than one year with our graduate certificate program.
Methodist University offers distinctive educational experiences in a flexible format that fits your schedule. You'll receive the same academic support as on-campus students, with personalized assistance that includes access to our tutoring and writing centers.
Ranked No. 1 on Niche's 2022 Most Diverse Colleges in North Carolina list1
Offering a 12:1 student-to-faculty ratio to more than 2,000 students
A best-value school where nearly 100% of students receive financial aid
Delivering health care administration programs on full-time and part-time schedules
Find the Online Program for Your Goals
Our graduate-level health care administration credentials enable you to move your career forward.
Prepare to secure executive positions in health care administration in as few as 18 months. The program instills skills the health care sector values, such as leadership, teaching, research, and financial tools. After finishing Methodist University's online MHA program, you will have qualifications for identifying cutting-edge solutions to the complex challenges health care administrators face.
Acquire qualifications for advancing your career in less than 12 months through Methodist University's Graduate Certificate in Health Care Administration. The online certificate helps you develop an impressive knowledge base encompassing health care policy and organizational finance while enabling you to hone your leadership skills.
About Methodist University
Founded in 1956 as a liberal arts college, Methodist University now serves approximately 2,000 students from across the U.S. and more than 50 countries. Our expert faculty members offer top-tier experiences, nurturing moral values and ethical decision-making while preparing students for many careers and pursuits.
Request Info
Empowering and Flexible Online Programs
We design each online program to match the quality of in-person classes, regardless of where you are. You'll learn from expert faculty in a flexible environment that lets you study at the times and locations that work best for you. Moreover, you will access the same guidance and support offered on campus, getting assistance from student advisors, enrollment counselors, and tuition planners from the moment you enroll through graduation.
Gain Health Care Administration Expertise Online
With MU's graduate programs, you can build the knowledge and skills needed to move into health care leadership. Our courses focus on the concepts and issues that expert health care administrators must grasp, such as the policies and economic factors affecting medical facilities. You can also delve into finance, accounting, and strategic management to make health care more efficient while maintaining a high level of patient care.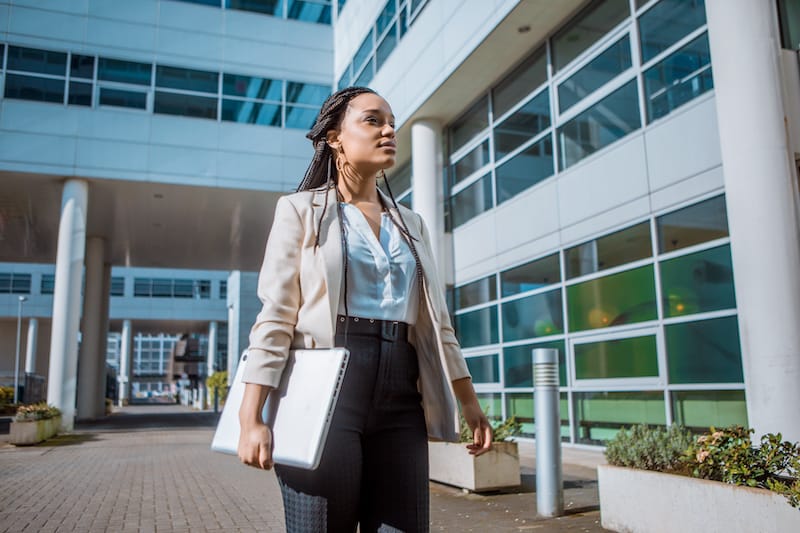 Qualify for Higher-Level Health Care Careers
The U.S. Bureau of Labor Statistics projects the employment of medical and health services managers will increase by 28% from 2021 to 2031 — nearly six times the average for all occupations.2 Get ready to qualify for these and other health care administration careers with tremendous job stability and impressive salaries. Our graduates work for leader employers across the health care field, including First Health, Cape Fear Health Systems, Duke University, and the University of North Carolina.
Careers in Health Care Administration and Beyond
Medical and Health Services Manager: $101,340 per year2
Health Care Human Resources Manager: $99,870 per year3
Facilities Manager: $99,290 per year4
Health Care Consultant: $80,101 per year5
Clinical Manager: $73,461 per year6
Health Care Administrator: $70,635 per year7
Nursing Home Manager: $50,000 per year8
Sources:
Niche. "2022 Most Diverse Colleges in North Carolina." Retrieved August 25, 2022, from https://www.niche.com/.
U.S. Bureau of Labor Statistics. "Medical and Health Services Managers." Retrieved September 13, 2022, from https://www.bls.gov/.
U.S. Bureau of Labor Statistics. "Human Resources Managers: Pay." Retrieved August 26, 2022, from https://www.payscale.com/.
U.S. Bureau of Labor Statistics. "Administrative Services and Facilities Managers." Retrieved August 26, 2022, from https://www.payscale.com/.
Payscale. "Average Healthcare Consultant Salary." Retrieved August 26, 2022, from https://www.payscale.com/.
Payscale. "Average Clinical Manager Salary." Retrieved August 26, 2022, from https://www.payscale.com/.
Payscale. "Average Health Care Administrator Salary." Retrieved August 26, 2022, from https://www.payscale.com/.
Payscale. "Average Nursing Home Manager Salary." Retrieved August 26, 2022, from https://www.payscale.com/.