Methodist University Online Programs
Experience a top-tier education in a flexible online format.
Request More Information
Complete this form and we'll get in touch with information about coursework, admissions, tuition, and more.
Online Degrees at Methodist University
Thanks to a wide range of online programs (many of them 100% online), you can start or advance your career at Methodist University without visiting campus. Enjoy an online learning environment that offers the same quality as in-person courses, including dedicated faculty members and a caring, friendly atmosphere for achieving your professional and personal goals.
Methodist University has served students for more than 50 years. You can pursue an undergraduate or graduate degree on a part-time or full-time schedule, getting the flexibility to meet your work and life commitments.
Methodist University is a Yellow Ribbon and Military Friendly® School. We have also been recognized as a Military Friendly® Spouse School and Best for Vets. We encourage military-affiliated students (active duty service members, veterans, and their families) to visit our Military page for information about benefits and support available to online students.
Methodist University offers distinctive educational experiences in a flexible format that fits your schedule. You'll receive the same academic support as on-campus students, with personalized assistance that includes access to our tutoring and writing centers.
Ranked No. 1 on Niche's 2022 Most Diverse Colleges in North Carolina list1
Offering a 12:1 student-to-faculty ratio to more than 2,000 students
A best-value school where nearly 100% of students receive financial aid
Ranked among the "Best Criminal Justice Colleges for Veterans in North Carolina" by College Factual2
Find the Online Program for Your Goals
We offer degrees and certificates for multiple experience levels and professional interests.
Jumpstart your career by engaging in an online education rooted in foundational learning, computer knowledge, and communication skills. Our expert faculty supports your educational journey while providing opportunities for spiritual, academic, and social growth. This online program enlightens you and establishes a dedication to learning that endures long after graduation.
Cultivate your critical thinking, communication, analytical, research, and leadership skills online with Methodist University. This wide-ranging and comprehensive program features an interdisciplinary approach to give you a platform for advancing your career in an array of industries after graduation.
Gain the skills needed to demonstrate advanced proficiency and become an inclusive patient advocate for a more meaningful impact in the EMS profession. Choose from optional specializations including a Certificate in Critical Care Medicine, Minor in Community Paramedicine, or Minor in Essentials for the Future Physician Assistant. Complete this program in as few as two years and graduate ready to advance in your career.
Develop your financial understanding and prepare to help organizations grow. While learning from faculty with professional experience in accounting, finance, and business, you will gain the skills necessary to conduct audits, navigate state and federal income taxation, and apply principles of managerial accounting. The program also prepares you to sit for your state's Certified Public Accountant (CPA) exam.
Optional concentration: Health Care Administration
Sharpen your business knowledge through group work and case studies while emphasizing the analytical skills needed to identify and solve complex business problems. You will experience a personalized approach to business education with faculty members who help you determine the business field that fits your goals and interests.
Optional concentration: Health Care Administration
Experience hands-on training that prepares you to meet the rising demand for IT professionals with Methodist University's BS in Computer Information Technology program. We designed courses that are consistent with nationally accredited programs and enable you to address the technological needs of the 21st century. You can tailor the program for your goals through a rich array of electives or pursue a minor without extending your graduation date.
Choose a concentration in Business Information Systems or Cybersecurity and Information Assurance.
With this online program, you can develop a holistic perspective of the behavior, conditions, and scenarios that lead to crime. Our faculty presents criminality and the criminal justice system through a social science lens, bolstered by a 10-week supervised practicum at a criminal justice agency. You will also participate in a weekly seminar through an internship course.
Gain an introductory insight into the field by learning health care theory in one of the few AUPHA-accredited programs in North Carolina. You will adopt management principles and techniques for overseeing health systems operations and complete an internship to build the real-world experience needed to succeed in the field. On average, students complete the program in 3.5 to 4.5 years.
Grow as a dynamic marketing leader by exploring the strategies and technologies that enable brands to create big ideas, launch products, and connect with consumers. Instructors with private-sector experience instill the skills needed for success in marketing management, digital advertising, market research, and beyond.
Optional concentration: Health Care Administration
In the online BS in Exercise & Sport Science, you'll build the skills essential to professional success through immersive learning and practical application. Gain hands-on experience to develop the knowledge necessary for success in the exercise and sport science industry.
Build an understanding of the science of behavior and mental processes to help address challenges at individual and societal levels. This program fosters the development of critical thinking skills for analyzing data and presenting information in numerous industries. After graduation, you can continue your education in graduate school or apply your knowledge in fields where psychology knowledge is an asset.
You can choose an optional concentration in Counseling/Clinical Psychology or Human Performance Psychology.
Continue your studies to earn a baccalaureate credential for expanded professional opportunities with Methodist University's online RN to BSN degree completion program. You will complete nine degree-specific courses to build on previous learning and field experience. We allow students to transfer up to 93 semester hours, enabling most students to finish their program in one year.
An associate degree or diploma in nursing is required for admission.
Develop your knowledge of psychology, sociology, and other practice areas relevant to social work careers. You will learn from dedicated professors who help you build social work competencies involving program assessment, planning, and evaluation. After finishing this program, you will possess qualifications for making a difference in mental health, child services, and other fields.
Pending CSWE approval.
Seek one of the most valuable and coveted degrees for business professionals in as little as a year through Methodist University. Our online MBA program stresses the skills required for success in entrepreneurial leadership, enabling you to rise higher in organizations or achieve more in business ventures.
Prepare to secure executive positions in health care administration in as few as 18 months. The program instills skills the health care sector values, such as leadership, teaching, research, and financial tools. After finishing Methodist University's online MHA program, you will have qualifications for identifying cutting-edge solutions to the complex challenges health care administrators face.
Gain a social science perspective on criminal justice and develop the skills you need to advance your career. You'll explore digital forensics, cybercrime, juvenile justice, and more before completing a capstone project to showcase your abilities.
Join this 36-credit, two-year program to develop abilities that nursing management and leadership positions demand. Methodist University's expert faculty instill advanced knowledge and skills for guiding clinical decision-making and contributing to patient-centered care.
A BSN is required for admission.
Build essential skills to practice ethical leadership, facilitate collaboration, and shape your executive leadership style in this program designed for the next generation of nurse leaders. Experience real-world application of knowledge gained from coursework through 1,000 practicum hours to graduate prepared to advance in your career.
Build a foundation in clinical mental health counseling through exploration of the most effective techniques, theories, and skills for successful practitioners. You'll complete a practicum and two internships and graduate prepared to sit for the National Counselor Examination and qualify for licensure.
Engage in ISTE-aligned coursework to build a strong pedagogy for using instructional technology to improve assessment, differentiation, engagement, and more. Develop further skills in evaluation, research, and leadership as you explore diverse perspectives on current issues and trends in education.
Acquire qualifications for advancing your career in less than 12 months through Methodist University's Graduate Certificate in Health Care Administration. The online certificate helps you develop an impressive knowledge base encompassing health care policy and organizational finance while enabling you to hone your leadership skills.
Expand your nursing skills and prepare to teach in various health care and academic roles, from staff development coordinator to undergraduate classroom instructor. Methodist University designed the online Graduate Nursing Education Certificate to meet requirements for nursing faculty in North Carolina as regulated by the North Carolina Board of Nursing. You can finish this program in one year.
A BSN degree is required for admission. We encourage students with a master's degree to sit for the Certified Nurse Educator Exam upon program completion.
Take an alternative path to initial teaching licensure with Methodist University's Post-Baccalaureate Residency Licensure Certificate. This online program focuses on pedagogy to enable you to succeed in the educational field that interests you. You can choose from seven concentrations and complete state-required licensure exams throughout the program so that you graduate as a qualified professional educator.
Students must be enrolled in or attached to the Post-Baccalaureate Residency Licensure Certificate program, take and pass all licensure exams within a three-year period, and be employed at a sponsor school throughout the program.
About Methodist University
Founded in 1956 as a liberal arts college, Methodist University now serves approximately 2,000 students from across the U.S. and more than 50 countries. Our expert faculty members offer top-tier experiences, nurturing moral values and ethical decision-making while preparing students for many careers and pursuits.
Request Info
Empowering and Flexible Online Programs
We design each online program to match the quality of in-person classes, regardless of where you are. You'll learn from expert faculty in a flexible environment that lets you study at the times and locations that work best for you. Moreover, you will access the same guidance and support offered on campus, getting assistance from student advisors, enrollment counselors, and tuition planners from the moment you enroll through graduation.
An Enduring Heritage Elevates Our Career-Focused Courses
Methodist University offers transformative online experiences centering on your success. Our liberal arts, spiritual, and moral heritage elevate the impact of our career-enhancing courses. Throughout your online program, you'll be a member of a collaborative student community that provides support for growing personally and professionally. In addition to accreditation from the Southern Association of Colleges and Schools Commission on Colleges (SACSCOC), our Reeves School of Business is nationally accredited by the Accreditation Council for Business Schools and Programs (ACBSP). Additionally, our BSW program is accredited by the Council on Social Work Education (CSWE).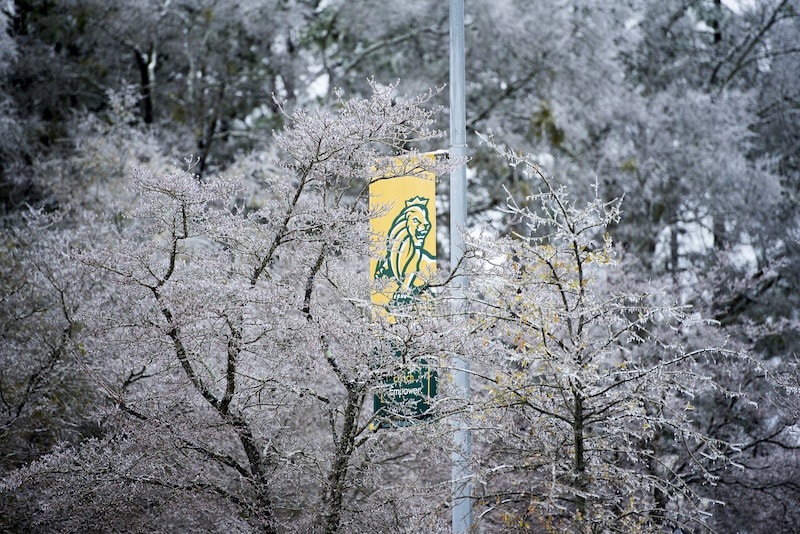 A Flexible Way to Level Up Your Career
Methodist University offers online programs that fit working adults' needs, and employers know our graduates are ready to achieve results. To help you make a seamless transition from your classes to a career, we offer virtual job fairs, career assessments, resume assistance, and other job-search resources. Complete the form to learn how Methodist University's online programs position you for success in rewarding fields — business, criminal justice, education, health care, psychology, social work, or technology.
Fulfilling Careers for MU Graduates
Sales Manager: $127,490 per year3
Training and Development Manager: $120,130 per year4
Public Relations and Fundraising Manager: $119,860 per year5
Medical and Health Services Manager: $101,340 per year6
Database Developer: $98,860 per year7
Nurse Administrator: $90,395 per year8
Accountant: $77,250 per year9
Social and Community Service Manager: $74,000 per year10
Police Officer or Detective: $66,020 per year11
Market Research Analyst: $63,920 per year12
Sources:
Niche. "2022 Most Diverse Colleges in North Carolina." Retrieved August 25, 2022, from https://www.niche.com/.
College Factual. "Methodist University: Rankings." Retrieved August 25, 2022, from https://www.collegefactual.com/.
U.S. Bureau of Labor Statistics. "Sales Managers." Retrieved August 25, 2022, from https://www.bls.gov/.
U.S. Bureau of Labor Statistics. "Training and Development Managers." Retrieved August 25, 2022, from https://www.bls.gov/.
U.S. Bureau of Labor Statistics. "Public Relations and Fundraising Managers." Retrieved August 25, 2022, from https://www.bls.gov/.
U.S. Bureau of Labor Statistics. "Medical and Health Services Managers." Retrieved August 25, 2022, from https://www.bls.gov/.
U.S. Bureau of Labor Statistics. "Database Administrators and Architects." Retrieved August 25, 2022, from https://www.bls.gov/.
Payscale. "Average Nurse Administrator Salary." Retrieved August 25, 2022, from https://www.payscale.com/.
U.S. Bureau of Labor Statistics. "Accountants and Auditors." Retrieved August 25, 2022, from https://www.bls.gov/.
U.S. Bureau of Labor Statistics. "Social and Community Service Managers." Retrieved August 25, 2022, from https://www.bls.gov/.
U.S. Bureau of Labor Statistics. "Police and Detectives." Retrieved August 25, 2022, from https://www.bls.gov/.
U.S. Bureau of Labor Statistics. "Market Research Analysts." Retrieved August 25, 2022, from https://www.bls.gov/.